International Investigative Magazine
o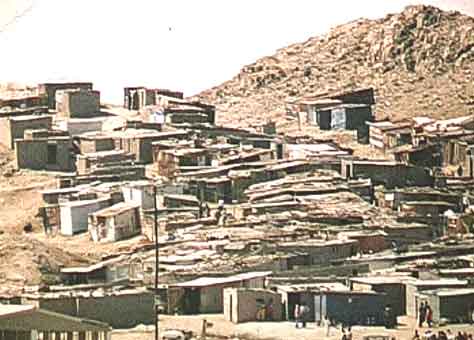 Explore this website by clicking on different African homes. The photo is of housing in Luderitz, Namibia, next to a vast diamond mine that has enormously enriched De Beer's.
.
BUY HER WORK - click here - Support effective work done on the tightest budget. Her book Glitter and Greed takes the reader into De Beer's richest mines as a guest of mineworkers. Buy this book before buying a diamond. Read how diamonds certified by the industry as 'clean' are in fact deeply tainted. This well-documented and fascinating book was last year featured on Fox and Friends, CNS and other major TV and radio stations - Also available from here is her griping feature length film, The Diamond Empire, as seen on Frontline, shot on six continents -probably the most international media investigation ever made.
Her very original and thoughtful book on Gender, Sexuality, Religion and Spirituality, 'Seven Days of my Creation', is a personal, honest, humorous and radical reassessment of major elements in our society. It weaves the story of our society's evolving ideas of sex and gender with the rare story of a journalist who, born hermaphrodite, was forced to travel between gender and social roles to find herself - without in any way diminishing her fighting spirit. This book is hard to put down.
---
Archives - -a small selection starting from when the Web Inquirer first went online in 1995.

Follow links on pages to find a wealth of content.
Amnesty International in 1996 Slams Australia for its treatment of Aborigines.

---

Next a short true story - an experience I will not forget.

Heading home for an after dinner massacre.

Feature Stories from our Library.

A leading scientist on emerging infections diseases.- with hot links ..More can be found in the Library under the Room for the Vaccine Damaged